Our Vision
To provide practical, customer-focused, strategic business solutions that help increase business profitability while securing a positive financial future for entrepreneurs.
Our Mission
To offer insightful, advance financial and business management strategy and tools that will allow entrepreneurs to realize their full potential.
Our Values
Relationships, Results and Efficiency. The three key values that we prioritize when working with our clients to produce the best results.
Our Process
Send us your contact information using the contact form on our website.
https://guidingvision.ca/contact
Set-up a brief 15 minute discovery call to discuss your most pressing issue(s).
Immediately after the call, we will ask you to fill out an in-depth questionnaire to see how your business doing.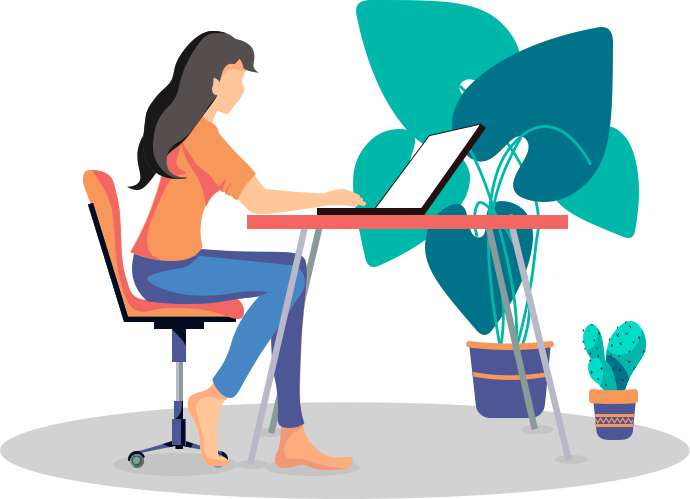 Interested in increasing profit while gaining time and freedom?
We offer a variety of management consulting services for small- to medium-sized organizations across Ontario. Find out how our solutions can help your business succeed!
Learn More
Meet The Team
Principal, Business Coach, Virtual CFO Priti Lad
Priti Lad, CPA, CGA
Principal, Business Coach, Virtual CFO
A professional accountant turned virtual CFO and business coach, Priti is a passionate, highly skilled individual dedicated to helping small-medium businesses. By leveraging her comprehensive knowledge, 20+ years of experience, and the latest technology, Priti helps businesses streamline their operations, improve cash flow, and increase efficiency. As a business owner herself, she knows that running a business is not easy. It requires a lot of effort, time, and money. Priti has made it her mission to educate and inform other business owners using her own experiences, knowledge, and mistakes to make sure others don't make the same mistakes and are better equipped to run their business.
Her Values
Relationship: Respect every individual and/or organization's distinct and diverse need of service no matter the size of the business.Bachelor of Commerce (B. Comm.) with specialized in advance accounting and auditing
Results: Make sure the service provided gives clients more clarity on the operation and finance.
Efficiency: It is not enough to just produce results. Results should be produced in an efficient and timely manner.
Sam Theriault
Accountant
Sam has many years of working experience in various departments of the accounting world. She has worked with small to medium businesses entailing construction, automotive, technology, delivery and customer service industries, including many other fields. She found her passion for accounting while working for a finance department in the UK and has never looked back.
Sam joined Priti Lad Professional Corporation in October 2021. She is efficient and detailed orientated. She thrives in organizing the world around her to make sure things run smoothly. She is always excited to learn, expand her skills and provide excellent service to clients with whom she can build strong relationships.
Out of her work life she enjoys traveling around the world and engage with different cultures. Summer is her favorite season as she loves water activities, walking in nature and you're likely to find her cuddled up with a good book.
Priti goes above and beyond and makes things happen. Her integration of simple modern technologies in the area of accounting has simplified our job immensely. Her dedication has allowed us to recover considerable amount of taxes unduly paid. I have been through 5 accountants before starting with Priti and it is the best move we've ever made. Serious, knowledgeable of all sides of accounting, CRA and of new technologies. Can warmly recommend!
Yves Ballenegger
Groovy Yurts
REACH OUT TO GUIDING VISION TODAY Let us know how we can help you!
(877) 432-7376
HEAD QUARTERSOTTAWA, ONTARIO
PLAN YOUR VISITBUSINESS HOURS
Monday - Friday
8:30 am to 4:30 pm